Preparation
This tutorial will show you how to open Chatgpt Plus step by step . Before starting the tutorial, you need to make some preparations 👇
Already Registered Chatgpt Account
Have a OneKey Card USA Preferred Card
USA VPN node
If you don't know how to open and use a OneKey card, you can read this article: https://help.onekey.so/hc/zh-cn/articles/6762124467343
Safety Precautions
Read the following precautions carefully before starting the tutorial:
Due to OpenAI risk control restrictions, you must use a clean US IP to pay normally.
The browser's cache and cookie information may cause payment failures , even if the bank card information is correct . You can copy the payment link and open it in the browser's incognito mode to pay, which can greatly improve the payment success rate.
In addition to Stripe's payment risk control, OpenAI also has an account tagging risk control. If your account is used by multiple people, or if the VPN node you are using is shared by too many people, this may cause you to be officially tagged by OpenAI. If you are tagged, when you subscribe to Chatgpt Plus in the future, even if the bank card information is correct, you will not be able to pay normally. This kind of situation can only be solved by registering a new account.
Before making a payment, please ensure that there is sufficient balance on the OneKey Card to avoid a withdrawal failure due to insufficient balance.
If all of the above conditions are met and payment still fails, you can try to change the billing address. To avoid sales tax, please try to use the five tax-free states in the United States:

Delaware
New Hampshire
Montana
Oregon
Alaska
If you want the billing address to be real, you can find the real physical address in the five tax-free states on Google Maps yourself. Please search for relevant tutorials yourself.
Tutorial Text
1、Go to the official Chatgpt website, click "Login", enter your account number and password to login.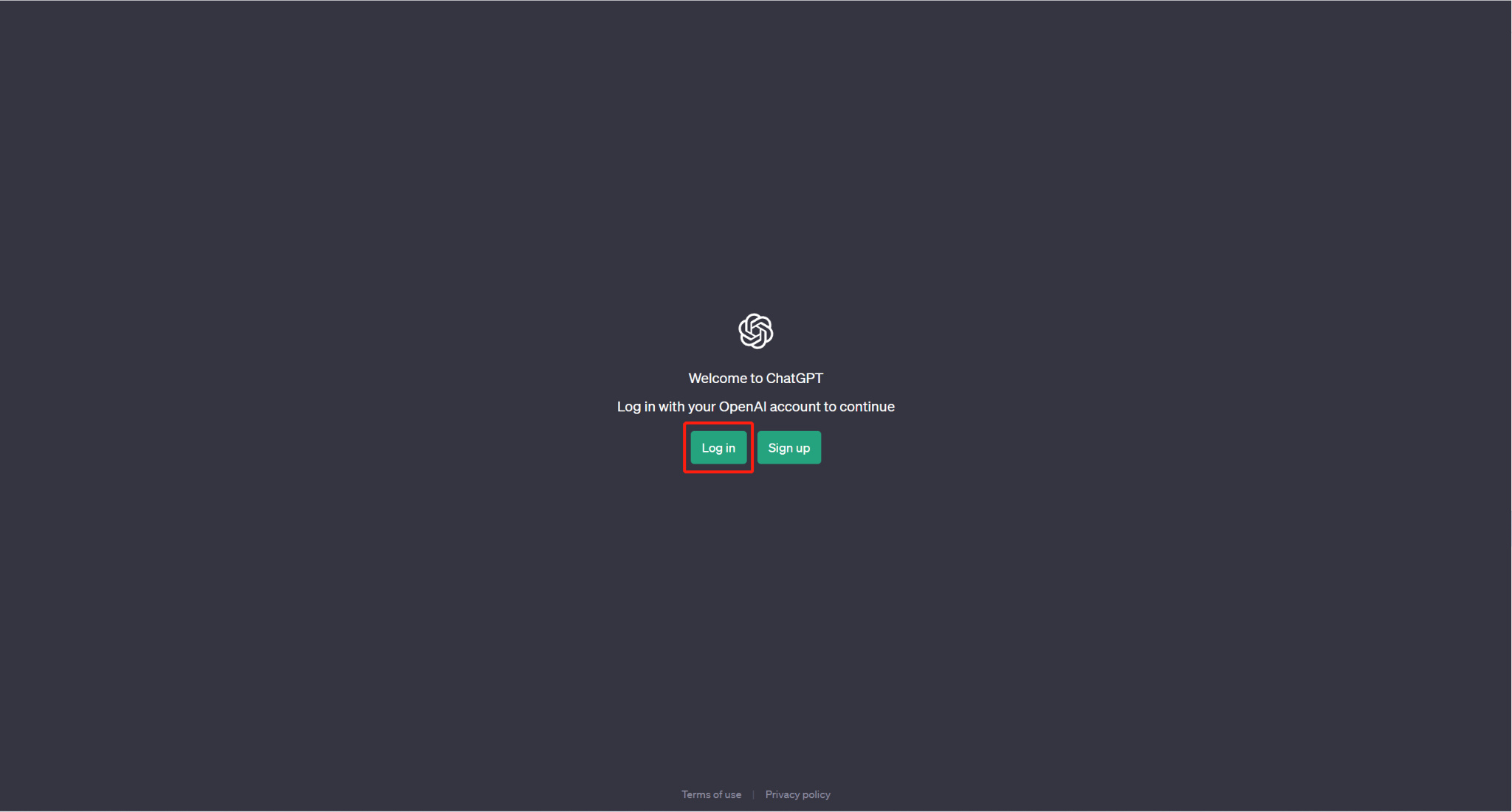 2、After logging in, click on "Upgrade to Plus", select "Upgrade plan" to enter the payment interface of Chatgpt Plus.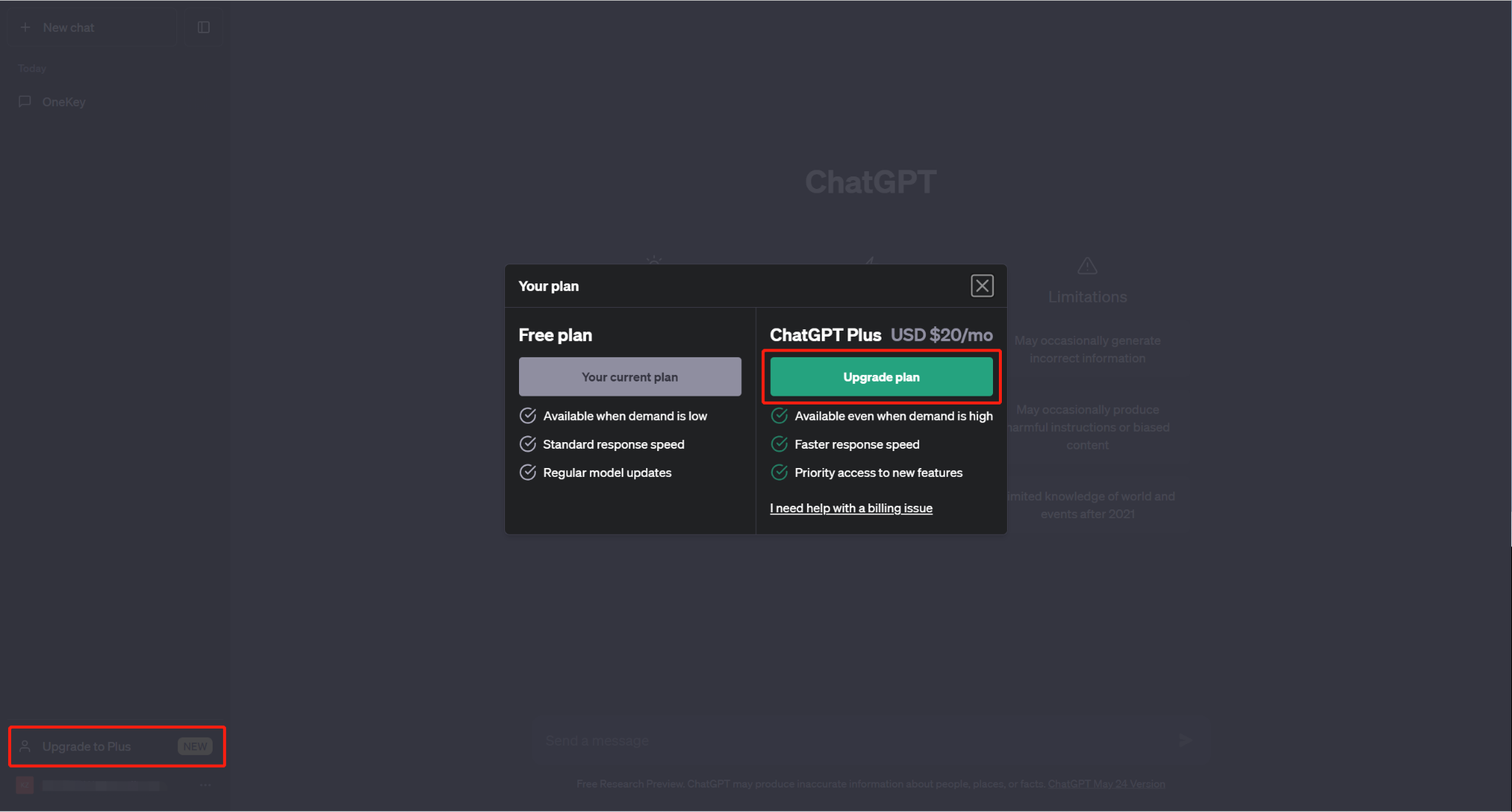 3、After clicking "Upgrade Plan", you will be taken to the payment interface where you will need to enter your credit card information.
Please note! Considering the payment success rate, please make sure you are using a clean US IP to access the payment interface. If you are not sure if your IP is a US IP, you can visit this website to check: https://www.ipaddress.com/what-is-my-ip-address/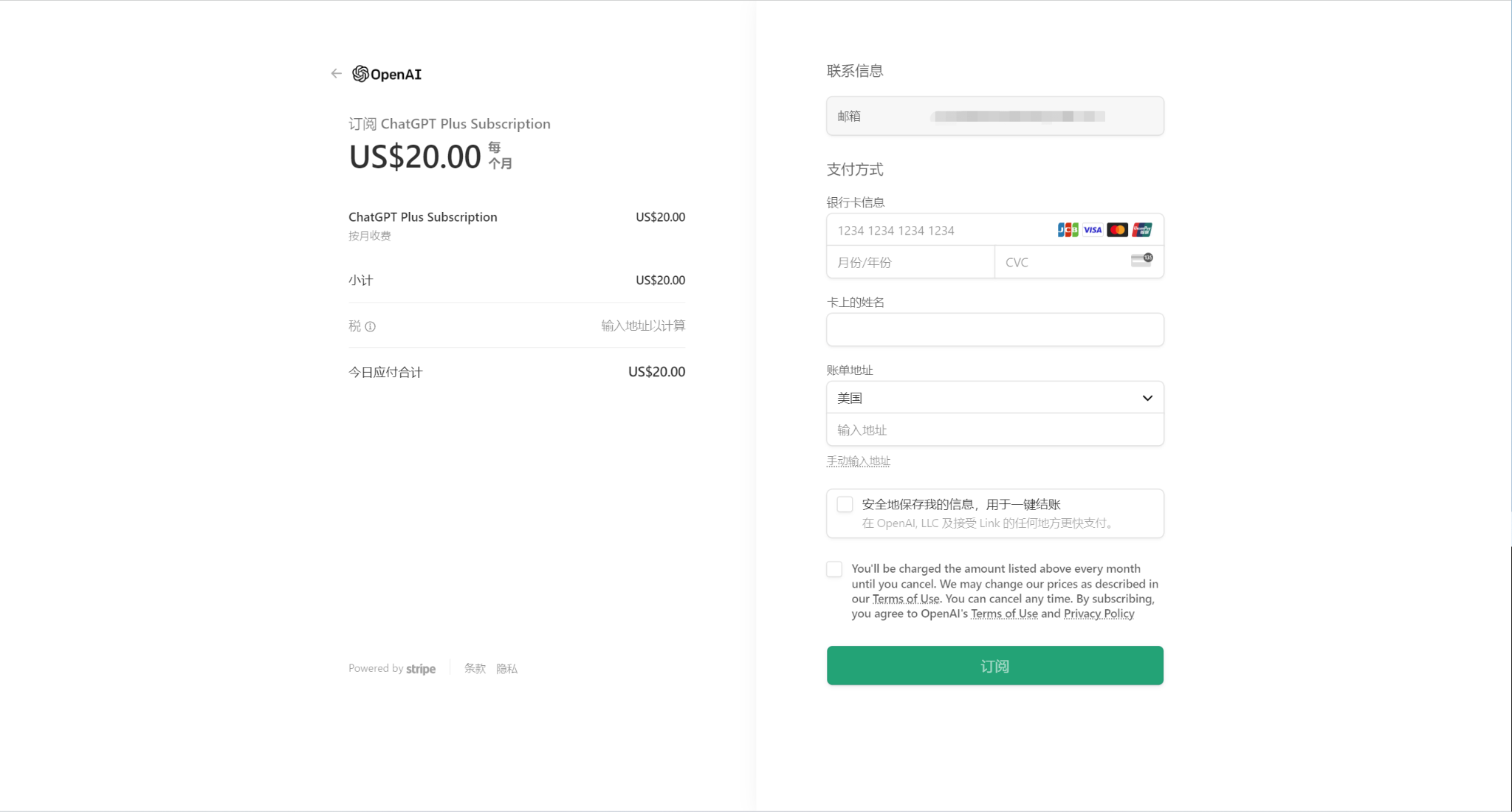 4、Open the OneKey Card official website, find your US Preferred Card, click "Security Code", enter the Google verification code, and you can see the card number information, validity period, security code, billing address and other related information.
Note: The tutorial takes the American Preferred Card of card segment 404038 as an example.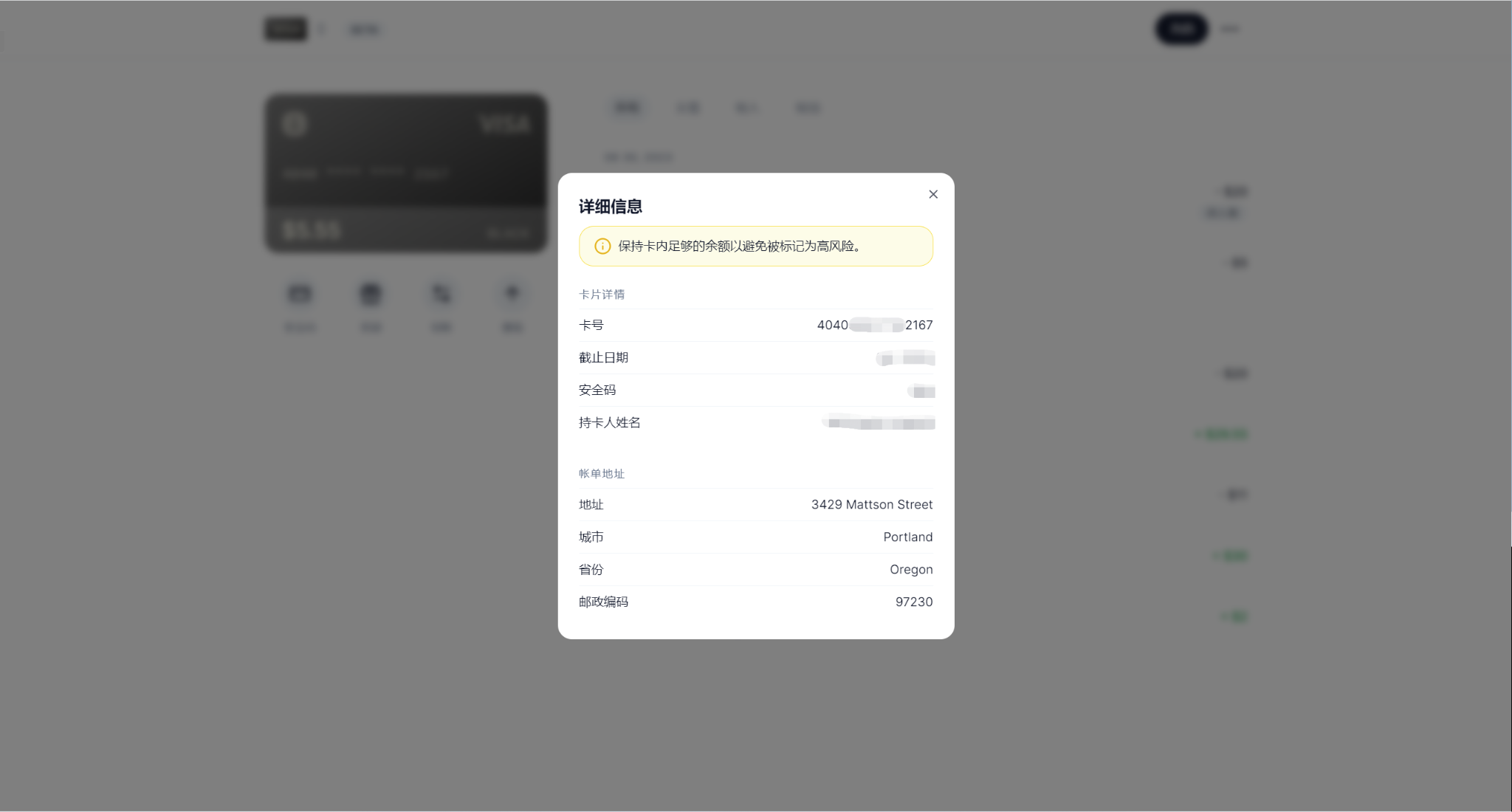 5、Return to the payment interface and enter your American Preferred Card number, expiration date, security code and billing address. After confirming that the information is correct, click "Subscribe".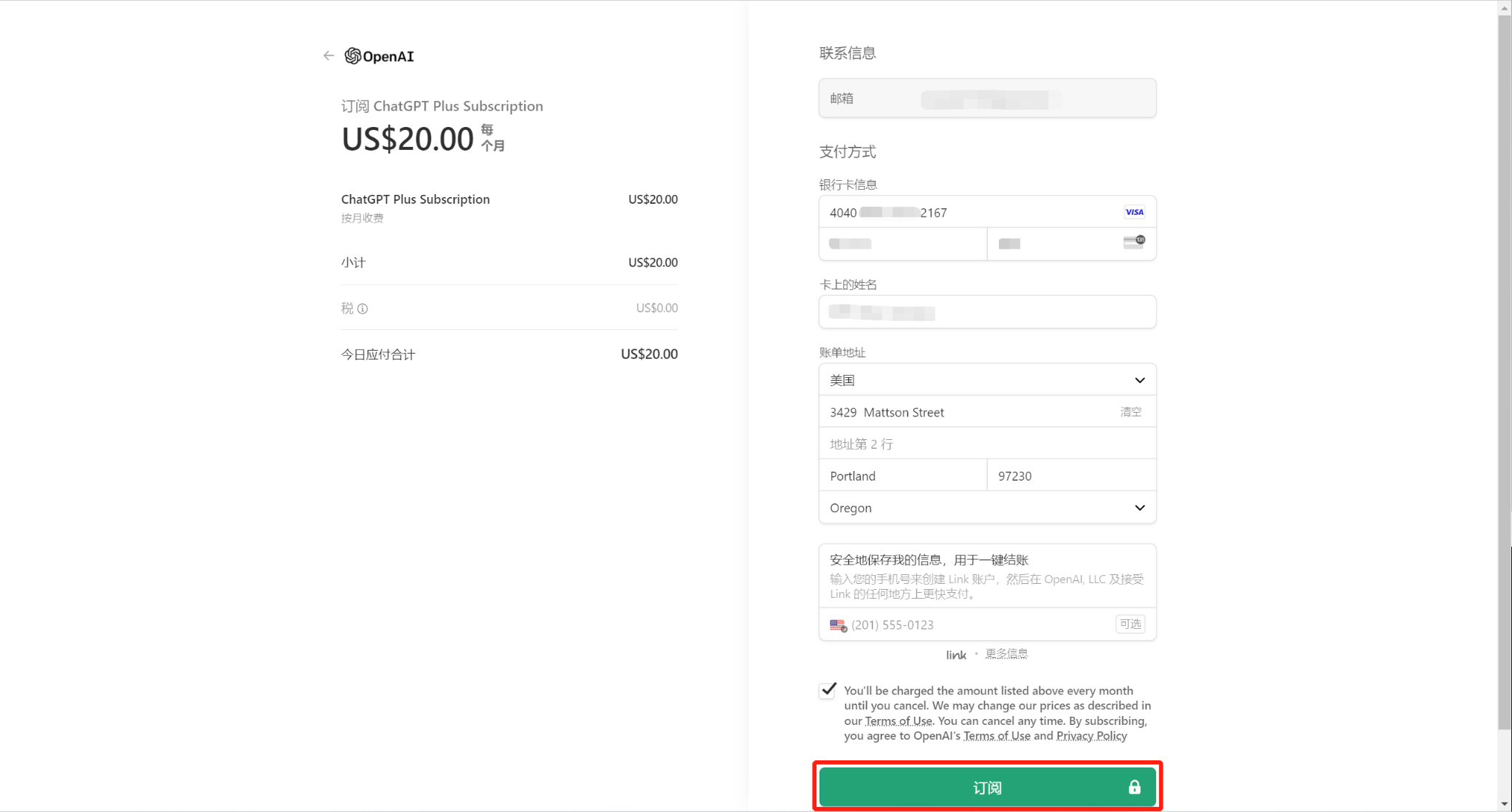 6、If all goes well, you can successfully subscribe after passing the human-machine verification!🎉