This article addresses the situation where the hardware wallet is unable to connect to the Mac computer. The detailed steps are as follows:
1. When the browser plug-in appears to be unable to connect to the hardware wallet, please try to reconnect first
(Note: If the other interactions are normal, but the DApp signature flashes, the DApp may be using a signature method that the hardware wallet can not resolve, you need to enable the blind signature. Blind Sign Description and Usage Tutorial. )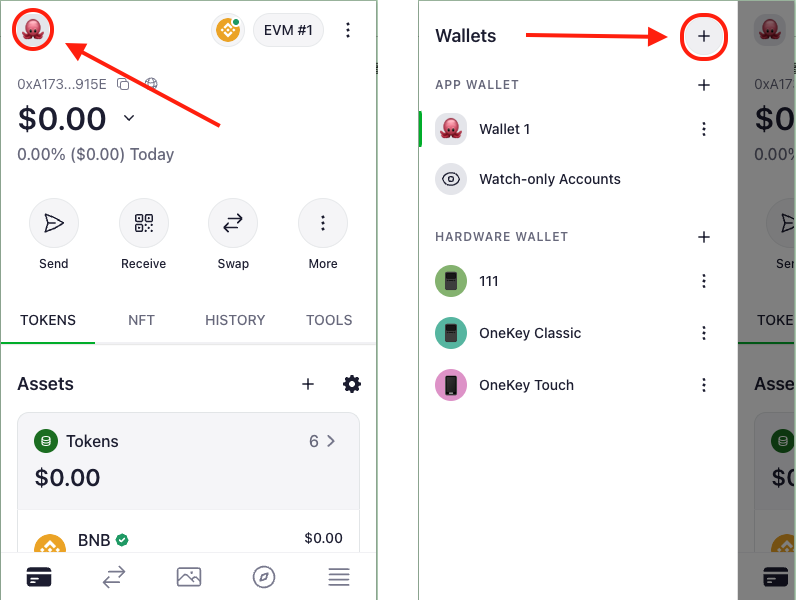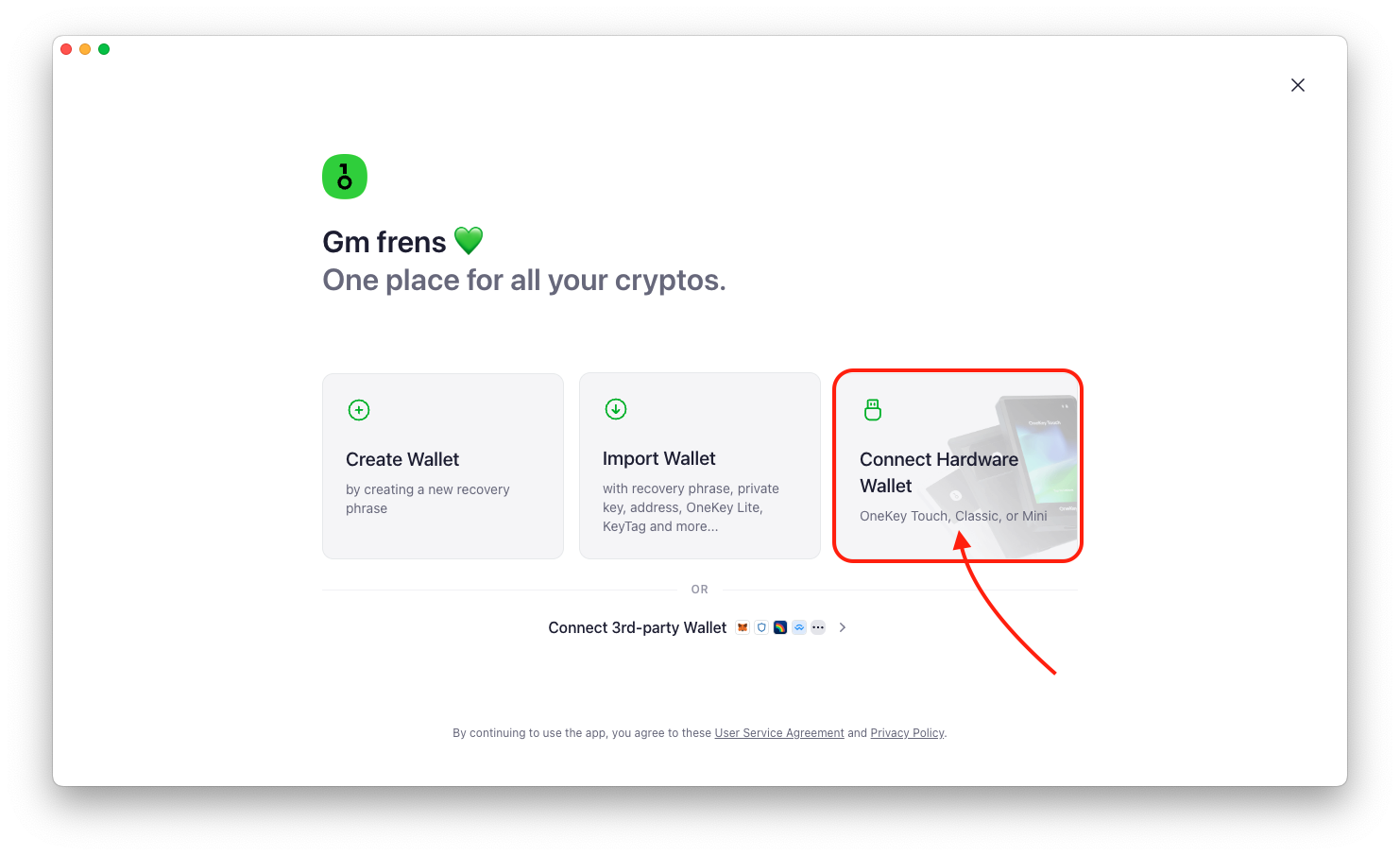 The Desktop client reconnects as follows: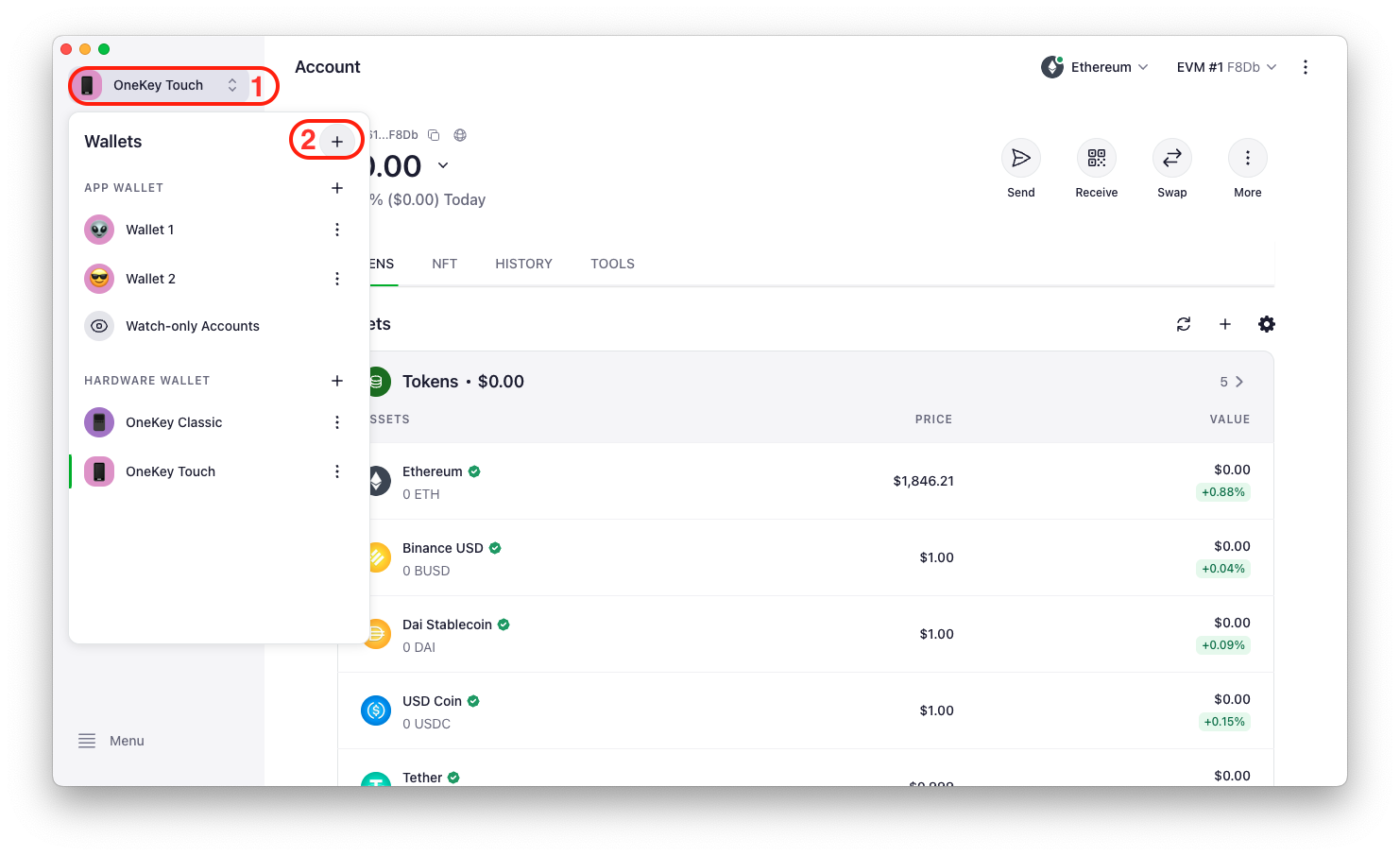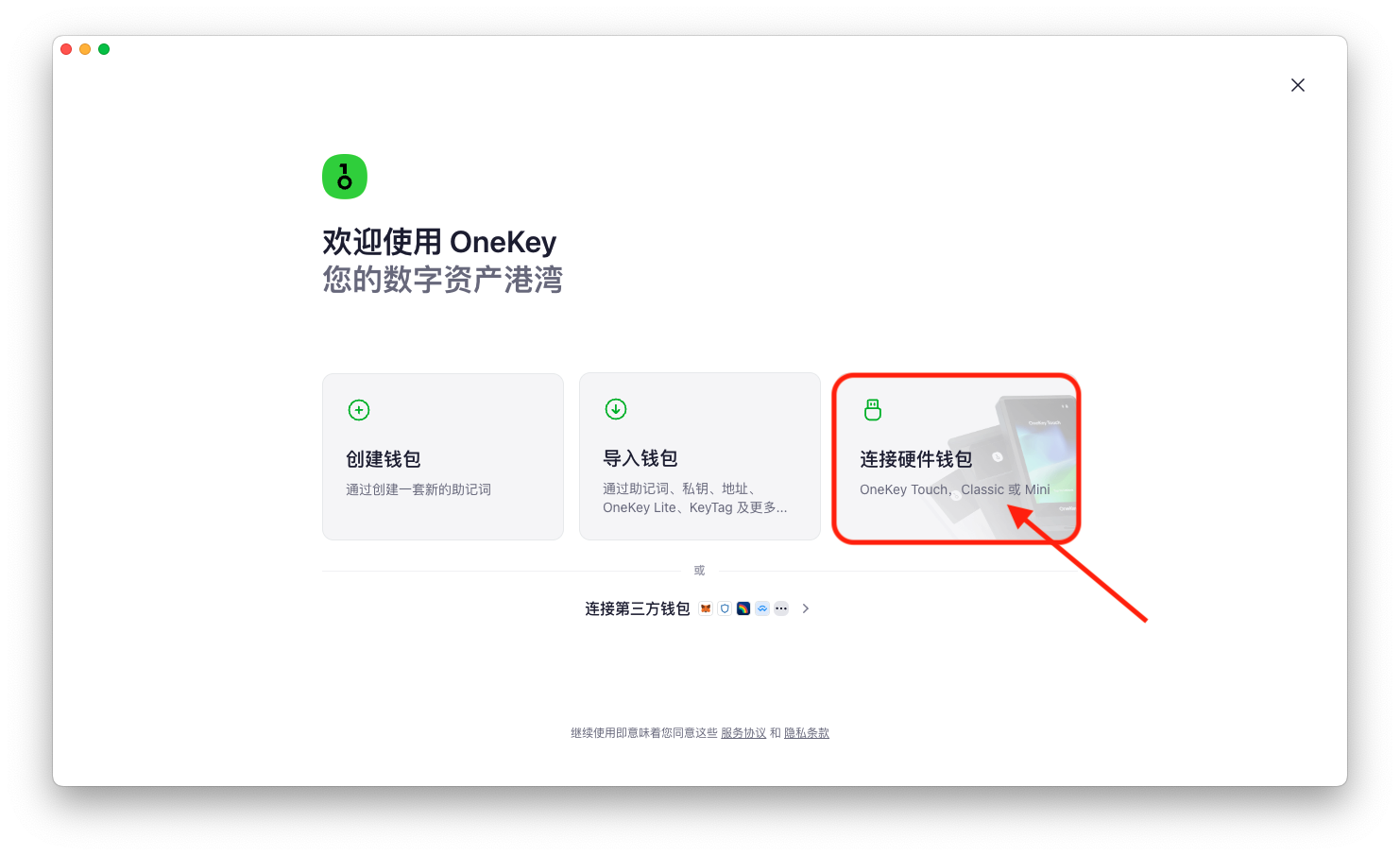 2. If you are still stuck on the Connect page and cannot connect, please find [About This Unit] on the OneKey Hardware Wallet to check the firmware version.
Firmware version update list: https://github.com/OneKeyHQ/firmware/releases
If the firmware version is too low, please right click on the Dock bar to exit Desktop completely and upgrade the firmware on the webpage.
OneKey Hardware Wallet Firmware Upgrade Tutorial
3. After upgrading the firmware wallet, still can not connect, browser plug-in can please try the following solutions:
Turn off other wallet plug-ins and ad-blocking plug-ins in the browser plug-in manager

The browser plug-in is set as follows: On all websites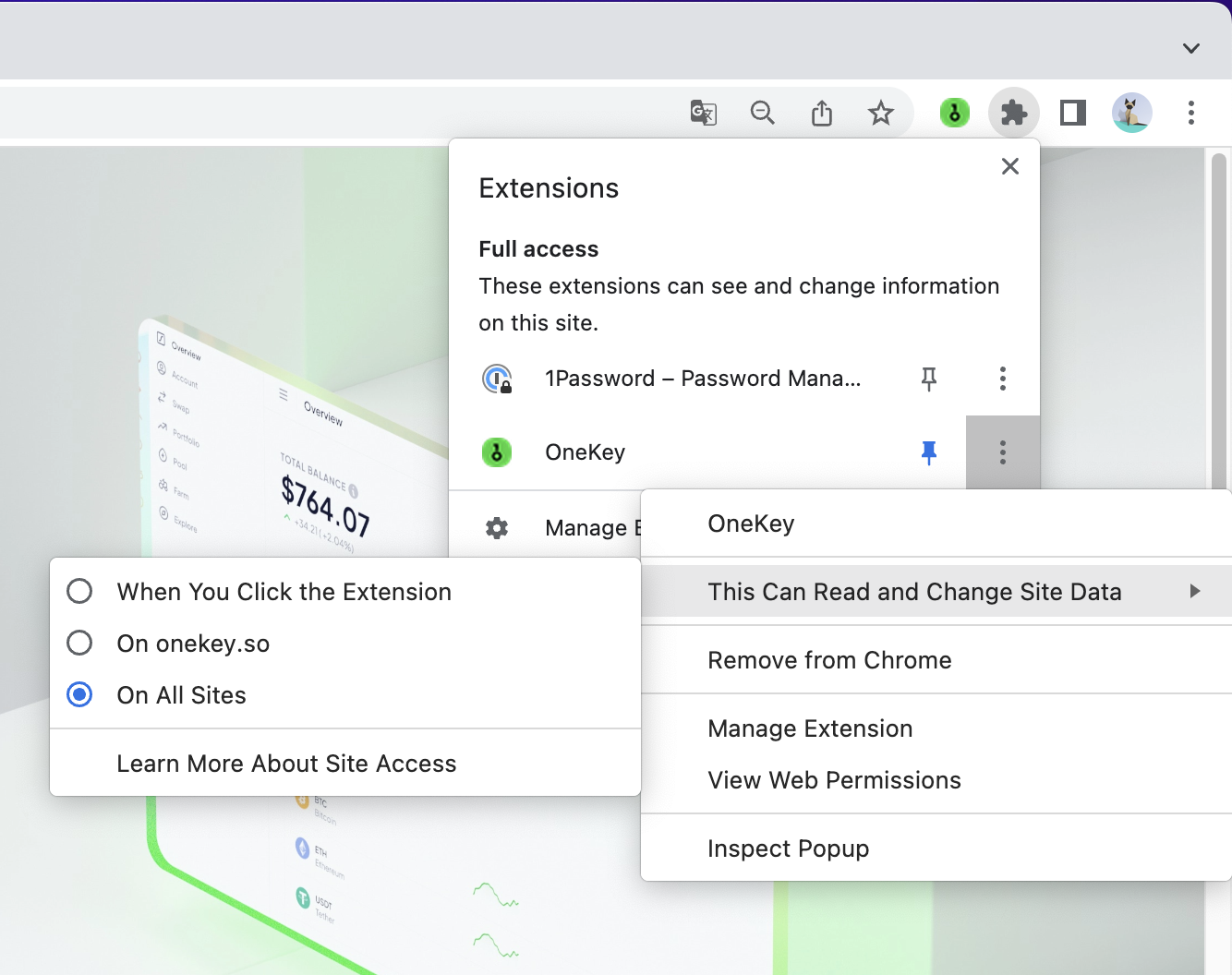 4. Still unable to connect, with the hardware wallet connected, open the bridge status page in your browser: http://127.0.0.1:21320/status/
Confirm the OneKey Bridge startup status.
If this status page cannot be opened, start it manually in [Access] - [Applications] - [Utilities] - [OneKey Bridge] - [onekeyd], then connect or refresh the bridge status page to see if it can be displayed properly.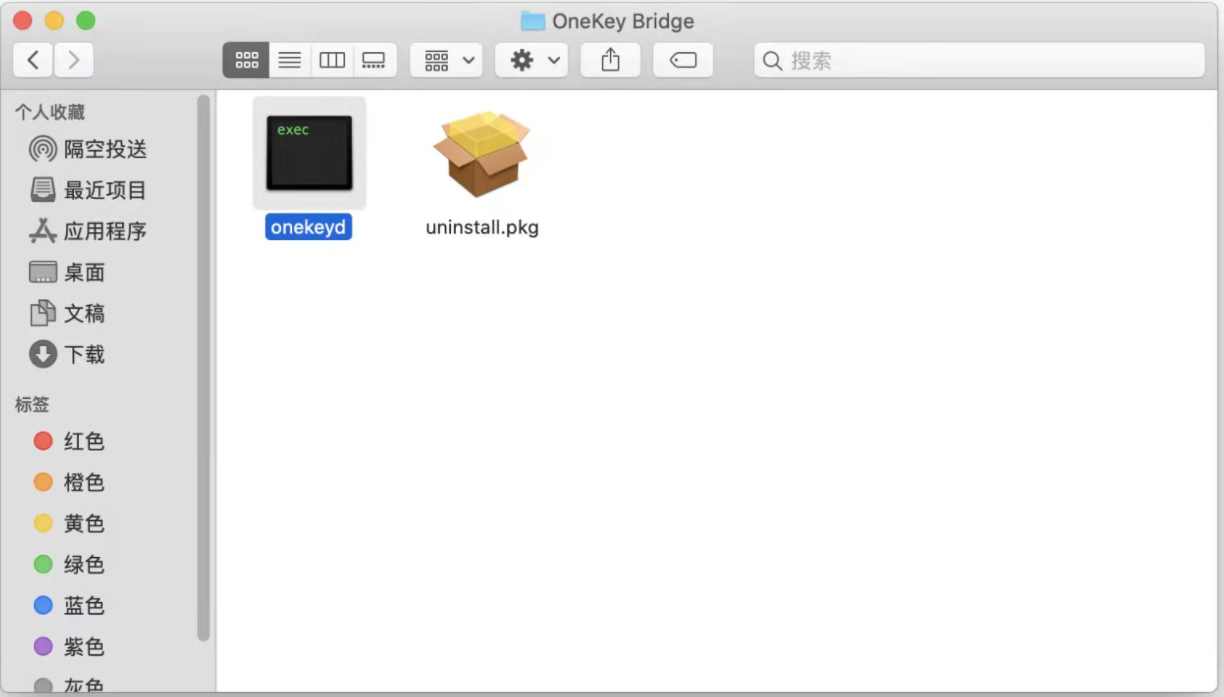 If the bridge is blocked by the computer and cannot be found, you need to download and install it again. Bridge download link: https://onekey.so/download?client=bridge
If you can't install it, go to System Preferences-Security and Privacy-General-Allow downloading app from the following locations below and choose to open it anyway.
3. When the bridge status page http://127.0.0.1:21320/status/ can be opened, but Connected devices:0, it means that the hardware wallet is not recognized. At this time, you need to replace the data cable/USB interface/docking station. Sometimes the data cable shows that it can be connected for charging, but the quality of the cable is poor and cannot transfer data.
When the bridge status page http://127.0.0.1:21320/status/ can be opened and it shows Connected devices: 1, please reboot the computer, re-plug the hardware wallet and reconnect.